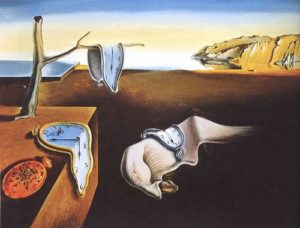 I've been grumbling to myself about unfinished projects. Do you ever do that? Then I had the realization; Connie,  have you noticed, where you put your attention is what you get?
Oh yes, of course that's true. I teach this all the time. When you are clear about your intentions and put your energy on It, that is what you will manifest. It's how the powerful Laws of the Universe operate.
But, if you are like me, I've gotten side tracked by other things and sure enough, what I say I want isn't happening. I am not getting the book written or the new workshop organized. Instead, I'm busy manifesting like crazy over in this other arena of my life, launching our non-profit and having a fundraiser. It's all good, but now I need to reconcile with myself and reconsider things.
How do you deal with this? This is what I'm thinking about right now– how to get myself back on track.
CLARIFY WHAT'S IMPORTANT – NOW AND LATER
The Law of Mentalism says that everything starts with an idea. You have a wonderful thought about what you want to do then you begin the process of thinking it through and adding in the details.  The Law of Vibration goes into action because the attention to those details gives it energy and brings it into being.
So, consider what's important to you now and also what's important in the long run. If you stay too busy taking care of every fire that starts up now, you'll never get to what you say you want later. That's what's happening to me.
Everything that's important to you needs your loving attention for it to happen.
DETERMINE IF YOUR PRIORITIES FIT WITH YOUR PURPOSE
Once you've clarified what's important, then weigh whether it fits in with your sense of purpose. This is your soul's knowledge of who you are and what you are here to learn, experience and do. Are you on track with all of that? Does it change your priority and order of things?
What I notice is that everything I'm doing is worthy. I can see the connections between my actions now and what I want for myself.  But, I'm also aware that If I put all my attention on this new project, it will take all I have to give. Is that what I want – No. I need to keep my priorities balanced.
Be honest with yourself  – is what you're doing important?
DECIDE HOW MUCH TIME YOU'LL ALLOCATE TO THINGS
Because manifestation is a product of your attention, you have to be discerning with your time. Like the child that misbehaves to get more of your attention, things can take on a life of their own, if you let them.
What I'm faced with is a decision to re-allocate my time. Gulp…Because I know it will require a lot of time, I realize I'm letting things that are fun and easier get in the way. Do you ever do that? Never?
Recognize what is taking most of your time and reallocate to what's important.
GIVE ATTENTION TO YOUR BIG DREAMS
Finally have that important conversation with yourself – what are your dreams? Is it really what you want? Are you still saying yes or are you making excuses about why it's not happening?
Give yourself credit, honor your dream. Give it the attention it needs to grow. There is a reason it keeps cropping up in your mind. It simply needs more from you. Determine exactly what that means and put it on a timetable with doable and measurable objectives. Break it down into smaller pieces that you can start now. You can do it.
Don't let everyday life side track your dreams – give them room to grow.
How does this add up for you? Writing this has helped me reorganize my thoughts, my priorities and reconsider my time allocation. If I don't go through this process myself, I know my dreams won't come to pass. It's the same for you. Start with clarifying what's important now and for the future, look at whether it's aligned with your sense of purpose and then pay attention to how you allocate your time. When you give time to the things that you say are important – they will come to pass.  Be sure your big dreams are given priority to develop. Make the decisions you need for them to happen.
Is this helpful? Could you use some help to realign your thoughts and attention  with your purpose? That is the support that my Transformational Life Coaching and Counseling is designed to provide you. See my website: www.spectrumtransformation.com for more information and reach out to me through my Free Consolation tab. I'm happy to answer any questions to see if this process would benefit you.
Picture – Salvador Dali, The Persistence of Memory, 1931