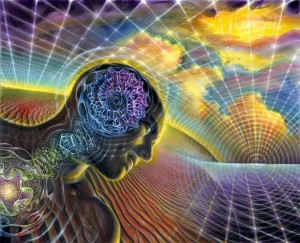 There have been so many instances of serendipity and synchronicity around me lately, I've had to stop and take note. The significance of them has prompted me to do some exploration about what it means.
Serendipity is the amazing turn of events when something you've thought about or wished for seemingly magically appears. Synchronicity is when coincidences occur that have substantial meaning. I've had these happen numerous times lately, my son has had it happen in spades and my clients are experiencing it in big ways too. It's the woowoo stuff that we all love to point to as evidence that we are on the right track as good things are happening in our life.
To be more specific, here are a few recent examples:
– I'm seeking information for my work, randomly pick up a book I haven't looked at in ages and open it to find exactly what I need to know.
– I want to video my work and the perfect videographer contacts me saying he can relate to what I'm doing, do I want it videoed?
– I travel to rural Ghana to stay with a small tribe, only to learn that they are the keepers of the ancient knowledge I've been studying for decades.
– My son has a lifelong vision of his vocation and a friend takes him under wing to bring his dream into reality. All things needed to support him easily fall into place.
– A client with a grand business plan randomly has lunch with someone, learns of a huge development project the guy is spearheading and is invited to be included with financing.
One of the reasons  these incidences seems so important is because they fly in the face of what we typically experience. Most often, we are doing everything we can to move forward, seeking to stay clear of the negativity around us. It's more common that we are dealing with the software that crashes, the appliances and phones that suddenly don't work and currently, coping with the political unraveling of social progress. We are used to things going wrong.
It is these contrasts between the miraculous and the difficult that have prompted me to seek a better understanding of what the positive events mean. It's exciting to discover that the answers are in quantum physics and thermodynamics. Let me share what I've learned from science that sheds light on both the synchronicities and the problems in our life.
SHIT HAPPENS
As I was thinking about this, a friend randomly sent me an article about the Second Law of Thermodynamics, which is explained simply in the familiar terms, "Shit Happens" – "Things Fall Apart" – Rust Never Sleeps" and "What Can Go Wrong, Will Go Wrong". As Steve Pinker, in writing for The Edge explains, this law helps us understand and accept why "entropy never decreases". *
Entropy is the tendency for things to fall apart, become obsolete and useless. The law says that unless we are keeping a forward focus toward innovation and progress, systems and everything will fall into decline. In fact, it's amazing when things coalesce in a useful manner, because of all the infinite microscopic possibilities, the vast majority of them are useless and disorderly.
For example, how many of you have been in a business system that is thriving, but after a while, when it becomes routinized and the focus switches to maintaining status quo, it loses energy and starts to fall apart? That's entropy in action.
What I loved about getting this article so serendipitously is that it helped me understand:
In a world where we are constantly fighting the 2nd Law of Thermodynamics, to keep things from falling apart, the occurrence of amazing things seem like a miracle.
YOUR FOCUS MATTERS
From the century old research in quantum physics and mechanics, we are learning that the things we call serendipity and synchronicity may actually be a function of our intentional focus. That's because our energy focused on a specific outcome may actually influence it to occur. In science, this breakthrough is known as the "observer creates the reality" *
This has caused a revolution in scientific thinking. While it's not been proven, the empirical aspects of experimentation have shown repeated examples of a merging of science with metaphysical theories.
As Bob Pershing notes in his article for Learning Mind, "A conscious observer's interaction with a system seemed to change the behavior of an electron". In the famous double-slit experiments, the elementary particles responded differently when the observer focused their attention on a possible path.*
This is important, In the scientific community, it is dumbfounding.
It supports the idea that where we put our attention influences the outcome. It's not a miracle, it's actually the science of energetic exchange.
YOU HAVE MORE CONTROL THAN YOU THINK
Modern psychology, new age spiritually and metaphysical theories has been saying this for a while … We have more control over the outcome of our lives than we think. By keeping a clear conscious focus on a desired outcome, we can influence its occurrence.
We are after all simply energy, and as energy we respond to the basic laws of science. From the 2nd law of thermodynamics we learn that only a small percent of energetic occurrences that happen are useful as most energy moves towards a state of disorganization. Our purpose in life is therefore often defined by our search for a forward edge of order and meaning.
So as I am focusing on my work, my son is seeking his future and my clients are creating their dreams, we are energetically drawing our desired outcomes to us. It's not miraculous occurrences of serendipity or synchronicity, it's actually the principles of science in action.
In our focused search, quantum physics shows us that the energy of our conscientious attention may in fact influence the outcome we seek.
Are you interested in learning how to influence the course of events in your life? I can speak from experience that there are very specific ways to think and act that generate seemingly miraculous synchronisities that are the hallmark of dreams in creation. It's fascinating and life altering.
If you're interested, I'm teaching The Manifestation Course, a 6 week series that reviews the principles and the tools needed to create clear intentions and launch dreams. It meets on Thursdays starting February 2 – March 9th from 6:30-8:30 pm at Centered. To learn more and register, go to my website www.spectrumtransformation.com, call Centered at 859-721-1841 or go to their website www.centeredlex.com.  Step out of the "what can go wrong, will go wrong" sequence and launch the synchronicities that dreams are made of!
Refereneces
Steve Pinker, "What Scientific Term or Concept Ought To Be More Widely Known" The Edge, January 2017, https://outlook.live.com/owa/?path=/attachmentlightbox
Bob Peshing, "Quatum Mechanics Reveals How Human Mind Can Influence The Physical World", Learning Mind, December 2, 2015, http://www.learning-mind.com/mind-influence-physical-world/
Arjin Walia, "Nothing is Solid, Everything Is Energy, Scientists Explain the World of Quantum Physics", Collective Evolution, September 27, 2016 http://www.collective-evolution.com/2014/09/27/this-is-the-world-of-quantum-physics-nothing-is-solid-and-everything-is-energy/
Don Lincoln, "The Good Vibrations of Quantum Field Theories", The Nature of Reality, PBS, August 5, 2013. http://www.pbs.org/wgbh/nova/blogs/physics/2013/08/the-good-vibrations-of-quantum-field-theories/
Photo credit – Judith Kusel