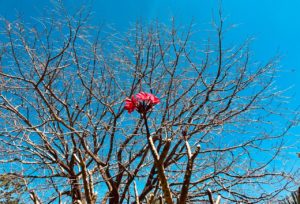 I am gearing up for my Manifestation Master Class and realized it is a course on how to bloom where you are. When we feel stuck, overwhelmed or uncertain starting out on a new path, it can be hard to find the confidence to make  a change. I say it's the perfect time to dig into yourself and prepare to bloom like never before.
I remember being in that place, actually it wasn't that long ago. It was a  time of great transition; my source of support had eroded, and I was confused about my direction and next steps. Despite my anxiety and fear, I started using the principles I'm teaching and discovered a whole new way of thinking, looking at things and making decisions. Suddenly, everything started to flow. And in no time, I was blooming and manifesting with more joy than I knew was possible.
That's why I love sharing this information in workshops. It provides a template on how to bloom and get into the flow of your life, no matter what your circumstance.  For more information for the Manifestation Master Class on 2-9-19 go here. Manifestation Master Class.
In the meantime, here is a brief synopsis of some of the key points so you can learn to manifest and bloom wherever you are.
CLARIFY YOUR MOST
POSITIVE

 THOUGHTS

Everything starts with an idea. The leading edge of your change comes from a thought that becomes more fully developed as you linger on it and flesh it out in your mind. Find your most positive ones and hold onto them with clear and determined intention – they are your lifeline to change.

Unfortunately, most people start damming their great ideas as soon as they bubble up. The naysayer, "it's too late, too hard, too unrealistic, costs too much", type thoughts we've all been conditioned to believe take over. In no time, your wonderful ideas have been blasted out of existence before they can take hold. You can't let that happen.
Corral your negativity and focus only on the clear and positive intention your idea holds.
MAKE SURE YOUR PLANS ALIGN WITH YOUR VALUES
I hope you realize that we are all here for a positive purpose. You have things to learn and things to do – you come with certain gifts that only you can develop. It's important that your new ideas, desires and plans are congruent with your values and your sense of self.
You are essentially asking your soul, your wise self, to have a more active role in your decisions going forward. Your soul knows the truth of who you are and only wants what's best for you. It wants what is consistent with your purpose in life. Just ask.
Let your soul guide you in all your decisions so you know you are acting in alignment with your truth and purpose.
PAY ATTENTION TO HOW YOUR BODY REACTS
You may wonder how I overcame anxiety and fear to make large-scale changes in my life? (Getting divorced, quitting my job, and starting over) I didn't completely lose the anxiousness, what I did was learn to pay attention to other more important feelings. This is an important distinction, for change usually produces some fear, but it's doesn't mean not to go forward.
When I was on the right track with my thoughts and plans, my body felt a swoosh of energy and a new tingling sense of excitement. It was like Champaign bubbles rising inside. That was my sign, and it will likely be yours too, that I was experiencing congruence with something important. I also had a deep sense of comfort, peace and satisfaction inside. My body was saying YES!
Look for the sensation of excitement, fulfillment and contentment inside your body to know you are on the right track and ignore the fear of change.
GET READY TO BLOOM –  YOU HAVE MIND, BODY, SOUL ALIGNMENT 
The intention of this process it to create a positive alignment between your mind, body and soul. They are your three intelligences, your internal guidance systems that will let you know if you are on the right track, being true to yourself. You want a "Yes set" between all three.
In our culture, we let our mind have most of the control and then when our body reacts negatively with symptoms of anxiety or depression because we're not doing what is right for our life, we medicate those symptoms. In truth our body is saying we are on the wrong track. When we create alignment, the symptoms go away. And that lingering fear, start recognizing that it always accompanies something new. It helps us get prepared.
A "yes set" between our 3 intelligence's helps us stay on the right path so we can bloom.
This role and alignment of our mind, body and spirit is the important first step to blooming whereever you are. To make a change and manifest something new, clarify your intentions and make your thoughts positive. Make sure your plans are congruent with your values and soul's sense of purpose. And notice how your body reacts with positive excitement and satisfaction when you are on the right path. Soon you too will be blooming and manifesting like you never dreamed possible!
There are many more interesting perspectives I'll be reviewing in the Manifestation Master Class on Feb. 9th. If you want to know more, check it out and sign up now (early bird deadline ends Monday night) – just follow this link Manifestation Master Class.
If you'd like to do this work individually, I welcome you to contact me. My Transformational Coaching and Counseling is structured to support any change you are seeking so you will bloom in your life like you've always dreamed. Go to www.spectrumtranformation for more information about my services and reach out to me using my Free Consultation link. I'd love to hear from you.