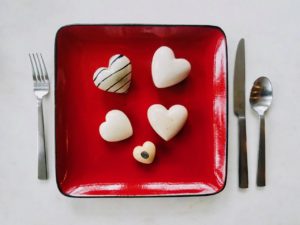 Over the last couple of weeks, I've been shown what happens when you feed your heart and soul. If you are like me, you stay busy and put a lot of energy into everything you do. How do you fill yourself back up and what happens when you do?
Several weeks ago, I attended a conference in Costa Rica – it was a week of enrichment for me with a focus on clarifying and reaffirming my work. I came back feeling incredible renewed and motivated. This last week, I conducted my Manifestation Master Class and had the pleasure of watching people there have a similar experience.
It doesn't matter how you feed your heart – get out of town, get some training, take a vacation, visit friends, spend time in nature – any of these that speak to you will work. It's the impact it makes on the way you think and feel that is the point. Here's what I notice is the value of feeding yourself.
RECOGNIZE HOW LOCKED IN STEP YOU'VE BEEN
We're all creatures of habit and that habituation comes at a price. You usually don't even recognize the toll it's taking until you're out of it and can view it from a distance.
What will you notice? I became aware of the late hours I keep and the crazy amount of time I spend connected to my devices. Others in my workshop said the same thing. It negatively affects your mood, your self-concept and can cause physical symptoms.
Give yourself a break and notice what habits capture your time and attention to the point that you are not fully present in your life.
NEW PERSPECTIVES
What I loved the most of my experience and what I saw others grasp in my workshop was the power of being immersed in new perspectives. It was a sudden wake up call to action.
Getting out of my usual tunnel vision and being exposed to a fresh outlook and expansive information was like opening the windows to fresh air. It's exhilarating, refreshing and launched a  torrid of new insight. The excitement in my workshop told a similar story. You could almost hear the ah-ha being exclaimed and the buzz of new energy.
Being refreshed and stimulated by new ideas launches you into new ways of thinking, doing and being.
SEE YOURSELF IN NEW WAYS
One of the most precious aspects of being in a content where you're feeding your heart and soul is being seen and appreciated for who you are. We are all hungry for that deep level of nurturance.
I felt deeply seen, understood and valued in the workshop I attended. And I loved noticing how in my workshop, the positive feedback and affection that was exchanged filled everyone up. You could see a new spark in everyone's eyes and feel the love in their hearts.
Being recognized, accepted, and appreciated feeds our heart and soul like nothing else.
RELAX AND DECOMPRESS
Finally, and hardly not the least of the benefits of taking some time to feed yourself, is being able to let go, relax and decompress. Taking a break from usual routines often shows us how tense and unnaturally stressed we've been.
I loved being able to relax, laugh and refuel in Costa Rica. It was a totally welcome change of pace. In my workshop, I heard much laughter, delight and kindness being exchanged. People left in high spirits with new enthusiasm for the work they want to do.
If you give a lot in your work, it's easy to become depleted – recharge so you will have more to give.
What is the cost for not recharging your battery and feeding your heart and soul? Have you noticed the price you pay with tension, negativity or physical symptoms? When you finally give yourself the break you need, notice how locked into patterns you've been. Pay attention to how new situations instantly give you new perspectives that make your more creative and inspired. Notice how you are able to see yourself in positive new ways. And most of all, enjoy how much more relaxed and recharged you become. All these are the benefits of feeding your heart and soul.
If you are having trouble getting this for yourself and want help finding new perspectives on what you need, check out my Transformational Coaching and Counseling. It is designed to provide support and the tools to reexamine your life so change becomes possible and exciting. See my website www.spectrumtransformation.com for more information and reach out to me using my Free Consultation button. I'd love to help!