I just returned from Barcelona. I was inspired and overwhelmed by the Cathedral SAGRADA FAMILIA, Gaudi's seminal work that he spent 43 years of his life creating, beginning in 1883, the last 12 years living at the Cathedral to devote himself to it prior to dying in 1926 in a random tram accident. The city stopped to pay tribute to his genius – he is buried under the nave. The construction continues today, thanks to his precise plaster models to guide the work.
There are still 10 more spires to complete. He spent years studying and researching how to make the nave open, free of the gothic, heavy ornate architecture of old. He called it "The Forest' as all the columns are modeled after trees, complete with different stones to replicate colors, red, grey, and white, the upper branches holding up the cathedral ceiling. As with all his work, he was inspired by nature, every detail full of symbolism.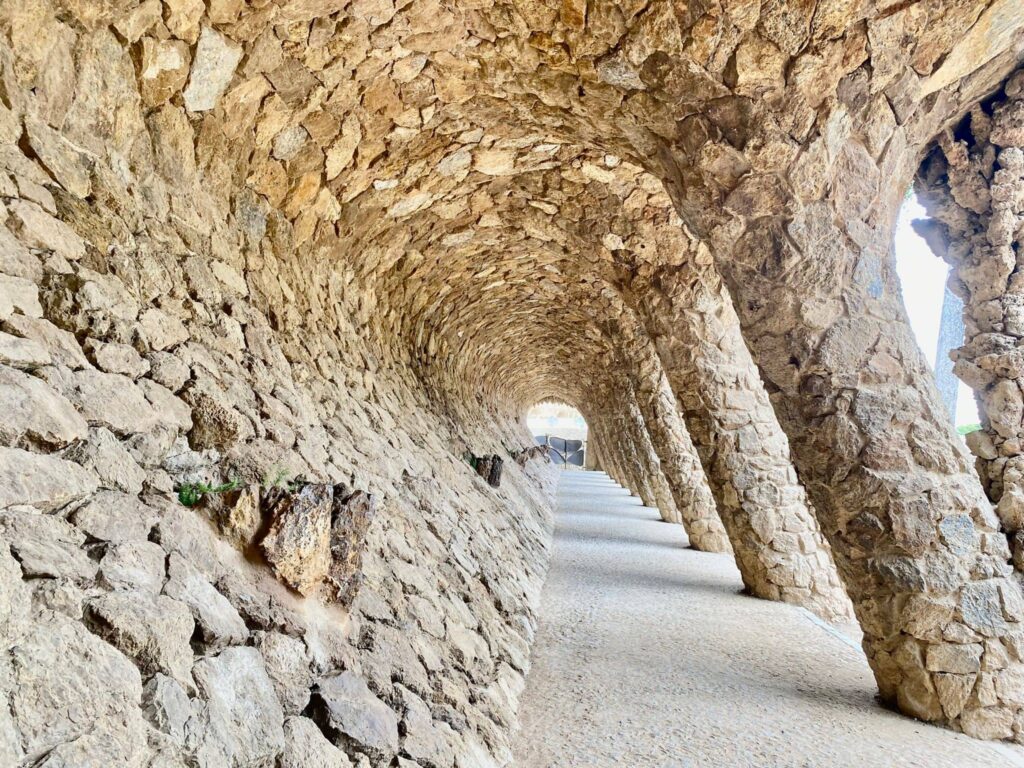 I found Gaudi's lifelong discipline and passion for his work to be overwhelmingly inspiring. He has left a mark on the city of Barcelona that is unlike any place I've been. There are numerous homes, Cass Batllo in particular, that reveal his genius attention to symbolic detail in the use of color, form, materials, and fantasy. The roof line represents the back of a dragon. There is Parc Guell that boggles the imagination in his use of the natural lay of the land reimagining its greatness with a series of 3 organic viaducts holding up the earth above a classic Greek temple hall below. In all of these projects, he stretched the boundaries of architectural form and design. He left a legacy of inspiration and genius with his work.
I was left with a simple invitation to reconsider how we can be more inspired, bold, and disciplined in what we do. Consider what this would mean for you!