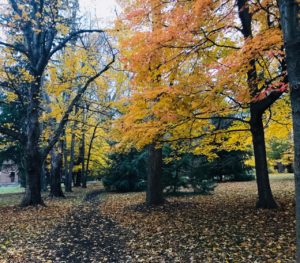 This past week, I've had the honor of being witness to numerous inspiring events. They weren't grand, extravagant type affairs. They were intimate and poignant representations of heartfelt expression. Knowing the people and their back story added to my sense of inspiration. I realized how it's often the small things in our life that inspire and give our life meaning.
Here are some of the diverse and beautifully inspiring things I experienced.
We heard Zack Brock, a local violinist whose talent has taken him to New York and beyond, perform with formidable jazz pianist Phil Markowitz. They played some of the critically acclaimed work from their album Perpetuity.  It represents the masterful discipline required to reach this level of competence. His childhood violin teacher was in the audience and was introduced as a proponent of "tough love" that clearly has worked.
Friend and photographer, Guy Mendez, presented a retrospective of his 45-year career. His work illustrates how he's made photography an expressive artist language that honors the landscape and people of Kentucky. He reviewed the work of his mentor, the famous Eugene Meatyard, in a film Guy had produced of his work.  As phones and digital photos make everyone believe they're a photographer, Guy teaches and holds up it's true art form.
We watched our friend Don's race horse, Cambodia, come in 3rd in the Breeders Cup. She was an unsaleable filly he decided to keep and work with on his farm – now she's a winner. It was poignant because Cambodia hit her winning streak right after Don's wife died of cancer, helping him find new meaning in life.
We listened to our friend's 93-year-old mother give a classical piano recital. It was profoundly touching to see her competence and vibrant spirit come through the Bach, Chopin and Debussy pieces she played. Her music is keeping her young, after a career as a classical pianist and mother of 8 children.
During the day I walked down leaf strewn paths, in awe of the beautiful tapestry of red and yellow fall color from the sun lite maples, tulip poplars and Gingko trees. By night, the full moon was spectacular, dancing in and out of the clouds. It's made me pause and give thanks for the inspiring beauty of our world.
What happens when you experience inspiration? Here are some of my thoughts. See if you can relate.
MAKES YOU REFLECT
When you see or hear something that inspires you, it makes you think and reflect. What can I learn from this?
Some of the insights that I had include how important it is to focus on what you love. When you do, it can last a lifetime, as I witness with my photographer friend and the musicians. It gives you the impetus you need to develop mastery. Becoming expert in something happens when you follow the thread of inspiration to fill your life with it.
REMINDS YOU OF THE IMPORTANCE OF DISCIPLINE
Inspiration comes when you hear or see something that you know can only be the product of tremendous work and discipline.
All these artists have risen to their height of greatness through steady pursuit of what they love. Cambodia is now a winning horse because of the work she did to be able to compete with the best. There are no shortcuts to this reality. To inspire others takes regular heartfelt practice to reach new levels of expression.
MOVES YOU EMOTIONALLY
There's an emotional component to inspiration that touches you deeply at a soul level. It's a personal and private experience.
You don't have these inspired experiences by skimming over the surface of life. Inspiration only comes when you have a deep and personal relationship to what you are witnessing. Knowing these people undoubtedly gave me a more profound understanding of what I was witnessing. Nature is probably our one common experience. No prior knowledge or background experience is needed to know when you've been touched by the magical beauty around us.
RECOGNIZES WHAT OTHERS DON'T SEE
The source of inspiration often comes when something others don't see becomes highlighted to showcase its magnificence.
Inspiration is like a quiet, personal dialog you have with your soul. The creative muse for artists and musicians is to capture the essence of expression in a personal and new way. For Don, he saw and lifted up the talents of his horse, Cambodia, that no one else saw. When we get what they see and are trying to convey, we are inspired.
What is inspiring you lately and what can you learn from it? I realized that I want to deepen my experience of being inspired and giving others that experience. I have work to do. That's the lesson from inspiration – it spurs you to go on to the next level.
Do you want to explore being inspired or inspiring others? Transformational Life Coaching gives you the tools to go deeper into your own self-expression, in whatever form you want it to take. What wants to happen in your life? My workshop, "2017 Manifestation Review" on December 8th, will help you see what your life experience is creating and where it may want to go. Go to my website, www.spectrumtransformation.com for more information and use the Free Consultation button to reach me. I'd love to hear from you.