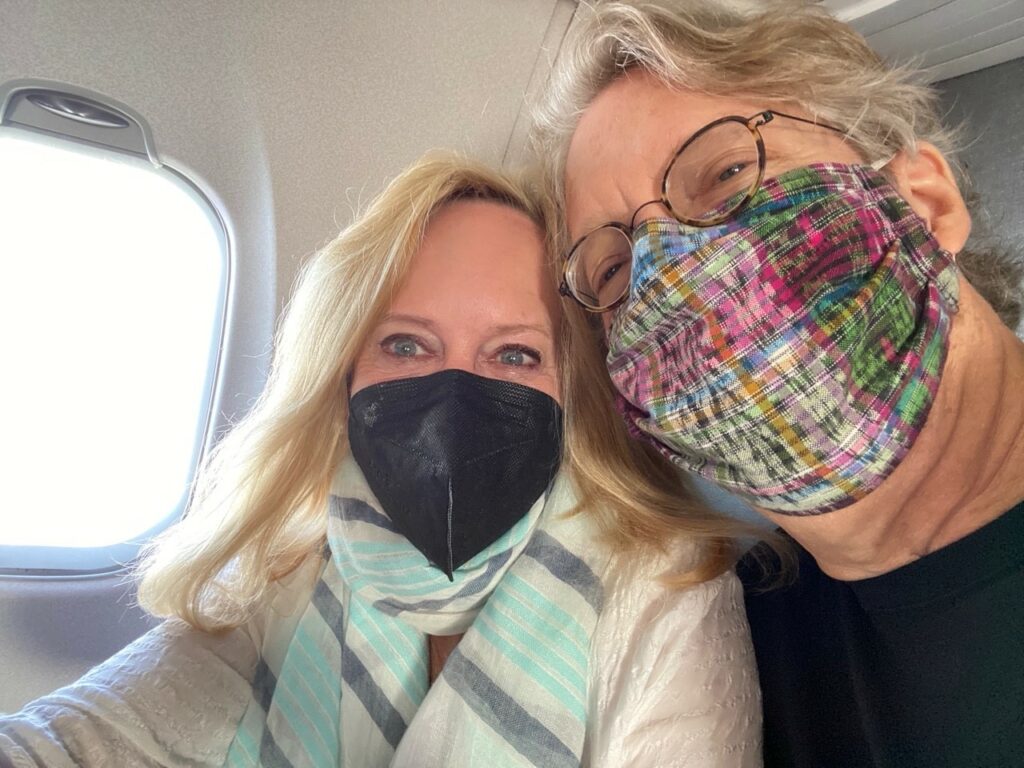 When To Declare – "I NEED A BREAK"
The need for a break was like hitting a wall about a month ago. I felt something snapped inside. Thankfully as soon as plans were made, the tension subsided, and forward motion began again. But, what was this?
We will have arrived in Puerto Rico when you read this. Thank heavens I say, the need for change had built up to a fever pitch. I figure I'm not alone in feeling this way, the long year of Covid restrictions has taken a toll.
Here are some thoughts on what happened:
REPETITION IS WEARING YOU THIN
I've been happy working from home on Zoom for over a year and have been very busy. I honestly have no complaints about that, I feel blessed considering what others have experienced. Yet, there was still a wearing down that seemed to happen, like being on a treadmill, staring at the same walls, same screen, doing the same thing.
Let's normalize this – it's ok to know when you need to break out of your routine. It's been a long year of tension and uncertainty. The relief of normalcy is palpable. Give yourself the chance to consider what you need to break out.
HAVING TROUBLE FINDING THE JOY
I noticed that there was a malaise coming over me. Winter was long, friends were sick, politics exhausting. It was like a constant fatigue along with difficulty finding joy in the everyday things that make me happy. I wasn't depressed; I was burned out. I didn't have the zest for life I'm used to having.
Our lifestyle has been so different, our movements limited, prescribed and curtailed. The restricted social interactions and travel has dampened our spirits. Fatigue has been real. If you can relate, you know it's normal – give yourself some love.
NEEDING NEW STIMULATION
The surprise has been that taking the actions that usually work, didn't anymore. There was no catching up on sleep that seemed to help. Going out to eat and seeing friends, which is usually wonderful, didn't change it either. What was missing?
I realized the problem was a lack of stimulation. The routine and monotony of life had limited the new things to see, learn, and experience. I need new experiences to stretch myself, to expand my mind and keep me growing. It is an important aspect to staying lively inside and out. What kind of stimulation do you need? I needed travel and I'm finally going.
Before you think that you have a problem that needs therapy, consider that you may need a break! Get out of your routine, recognize that low spirits can be an understandable reaction to coping with the pandemic. Look for ways to give yourself new stimulation. I'll let you know how it works for me.
If you think these solutions won't be enough or want to explore how you're handling things, reach out. My Transformation Coaching and Therapy will help you sort it out and headed in a better direction. Go to www.spectrumtransfomation.com and use my Free Consultation link to reach me. I'd love to hear from you.
#ineedabreak #giveyourselfabreak #havesomefun #burnout #downtime #embracechange #trustyourpath #liveonpurpose #purposefullife #contentment #livewithintention #contentmentinlife #contentmentwithin #purposefulliving #youareworthy #fillyourcup #personalgrowth #dontsettle #gogetit #worksmarter #empoweringothers #mindsetgrowth #thinkbigger #happinessishandmade #choosehappiness #lifepurpose #projecthappiness