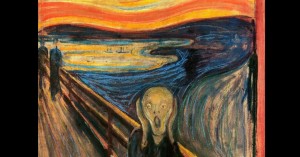 What a strange time. Change is all around us and where we put our attention seems to be having an instant impact. The political upheaval is taking a toll, its polarizing impact affecting us all. As a result, emotions are swinging wildly from contented happiness to agitated anger, from peaceful calm to unsettled distress. The focus of our attention is more important than ever.
Here we are, more socially evolved than ever. Most everyone I know has a big picture global awareness with sensitive, respectful interactions and actions that speak to social consciousness. Yet, we're diminished and stunned as we witness our political system launching one of the most offensive good-ole-boy frontal assaults on everything we hold dear. It's clear this is not a minority perception, in the US or in the world.
Everyone is coping differently. Friends are gearing up to march in Washington or locally, and I'll join them in Nashville. Many have been really sick, once happy lovers are quarreling, there have been accidents, others have left town or are tunneled in focused on self-care and I'd rather be left alone reading and writing. We are all holing up, doing our best to take care of ourselves, but emotions are raw, easily exposed and flaring at the slightest provocation.
What made me aware of this pattern was ridiculous. I noticed a car parked in front of my house too close to the driveway and started getting mad about it. For days, I'd look out the window and ramp up, mentally writing a nicely worded indignant note. After a week of ruminating on this, I realized I was being absurd and creating unwanted anger. Then I noticed I wasn't alone. There is a collective unease and unraveling amongst us.
What can we do about this? Forget political parties and right or wrong, it's more important that we take an honest inventory of our own truth. What represents your greatest good and those of others? That's where your attention needs to be.
In my training in Transformational Coaching, there are 3 important questions:
What is wanting to happen? – Who is it calling you to be? – What is it calling you to do?  Here are a few thoughts. See if they help.
GET CLEAR ON WHAT IS IMPORTANT TO YOU
The most essential step is to refocus on the values, tasks and interactions that reflect who you are. It doesn't matter what that means – from doing your best at work, to being a good friend, to being politically active, writing, playing music, making art or cooking.  Get clear on it.
Distance yourself from the undercurrent of anxiety and fear and put your attention back on your own life.
DE-MATERIALIZE WHAT YOU DON'T LIKE BY TAKING YOUR ATTENTION OFF IT
The more attention we put on the drama, the more it negatively impacts us and fuels its continuation. Like good parents who ignore and moderate their response to a child's acting out behavior, we need to distance ourselves from what we don't like.
We can help negate what we don't like by ignoring it and refocusing.
KEEP YOUR FOCUS ON WHAT YOU DESIRE
What do you want to see happen in your life? Make that your priority. It's a perfect time to get still within yourself and ask the 3 transformation questions.  In these times of change, what is wanting to happen in your life? Is it time to seek a new path or clarify and strengthen the one you are on? The world needs us all to be our best.
Get clear and focused on what is calling you to be and do.
FEEL INTO THAT POSSIBILITY AND ACT AS IF
Begin your personal transformation by feeling into your greatest potential. Go for the opportunity that creates a strong upward sensation of enthusiasm and energy. Begin imagining yourself in this new place where you are actively engaged in what brings forth new creative ideas, vitality and drive. Then act and feel as if it is happening. You are shifting your reality and creating a dynamic new one with this process.
Create the change you want to see in yourself first.
WHERE YOU PLACE YOUR ATTENTION HELPS EVERYONE
When you launch your personal change process that reflects your values and allows you to step into your greater potential, you elevate everyone around you. The inspired creative energy you create will stimulate others. This simple process is the start of major shifts in our social and political structure. We can make a difference by standing clear and strong with what is important in our life.
You can be the change you want to see in the world.
How is the swirling change affecting you? Would it be helpful to take these steps? They are grounded in the energetic principles of transformation and change that come from quantum physics and ancient wisdom traditions. If you'd like to know more about how they can work in your life, you may be interested in The Manifestation Course I'm conducting. This 6 week course starts on Thursday Feb 2 – March 9th from 6:30-8:30 at Centered, 309 N. Ashland Ave. Lexington, KY. To register or for more information go to www.centeredlex.org  or call 859-721-1841.
If you'd like to explore how these issues are affecting your life, Transformational Coaching can help. You are welcome to reach me through my website www.spectrumtransformation.com and use my Free Consultation button. I welcome your inquiry.