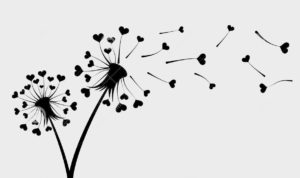 We have a thing about giving to others – we see the value in paying forward. This translates into tipping well, extending a hand to friends in need, making opportunities happen for others, hosting parties and taking care of family. It's a feel-good thing that comes naturally.
People say that what you give comes back to you in spades, but I say If you give with strings attached, it's not the same. If it doesn't come from the heart, it isn't genuine. Last week I had an experience that showed me the real value of paying forward.
We are in the middle of getting ready for our big annual music party. When I looked around the house, I saw one thing after another that needed attention- painting, dry wall repair, and a patio that needed tuck pointed. Yikes, we were running out of time and couldn't do it all ourselves.
I called Alejundro, who had done a lot of work for me in years past. He could do everything well, his impressive competence was enhanced by a very high work ethic. He helped me at a time in my life I needed it the most and I was there for him too. Always grateful and impressed with him, I coached him to quit his underpaying job to launch his own business, assuring him he'd do well. Sure enough, he is very successful, in high demand and now out of my price range!
I called Alejundro and asked if he could help me find people to get the work done. I hadn't talked to him or seen him in years. Instead of giving me names of people, he said he'd be over the next day with workmen. Seriously, he was going to drop everything to help? Yes, he came with a painting crew and a brick mason. He had everything in the house done in one day. The brick mason, who has similar excellent work ethics, is still working, going way beyond what we asked for to make the patio perfect.
We are humbled beyond belief. Is this the value of paying forward? It seems to be. Here are some additional thoughts on the benefit of generosity – as I understand it from the perspective of the Laws of The Universe.
HELP OTHERS IN TIME OF NEED – Law Of Polarity
If you have it to give, isn't it always the right thing to do to help others in need? I realized that early in my career, being surrounded by people who had so much less. I gave freely and was always pleased and surprised when people repaid me, as were the others who thought I was being foolish.
The law of polarity helps us understand that things exist on a continuum from one extreme to another – full vs empty, up vs down, satisfied vs dissatisfied. When you are up and help others who need a lift, it brings things into balance.
Balance is the universe's preferred state.
IT ENHANCES POSITIVE EXCHANGE BETWEEN PEOPLE – Law Of Vibration
The most special part of giving to others is the satisfaction it brings. To me that is the greatest reward, especially when it's unexpected. When you give with a happy heart, sharing the joy makes others happy too. It's so simple
The Law of Vibration and it's subset, Law of Attraction, says that the energy you give creates an exchange that is
matched, it either lifts people up or brings them down.
I like lifting people up – everyone gets happy.
YOU ENCOURAGE THOSE AROUND YOU TO DO THE SAME – Law Of Cause And Effect
There is a boomerang component to giving – it produces an equal response. It is more likely that the recipient will do some kindness to others in return. Just as I am witnessing with Alejandro, he didn't hesitate to help me when I asked.
The Law of Cause and Effect says that what we do creates an effect and every effect has a cause. We can either be a good custodian of that responsibility and make it positive or not.
It's easy to create an uplifting cycle of good creating more of the same.
IT'S AN IDEA THAT DRIVES POSITIVE BEHAVIOR – Law of Mentalism
Being helpful to Alejandro was easy. It started out of the spring well of belief that giving to others is a good thing to do. All our actions and beliefs start as an idea. When we act on our values and beliefs we are putting into motion the things that are important to us. Giving to others is an idea first.
The Law of Mentalism says that our ideas are the source of forward creation in the universe. We literally create the world we live in by having a clear idea of how we want things to be and acting on it. The more we think and act on those thoughts, the more we are taking the reins and making our life a reflection of what's important.
What's important to you – let your actions reflect your beliefs.
It was a wonderful unexpected surprise to be shown such perfect reciprocity by my old friend Alejundro. That says something about how our world is working these days, that we are taken by surprise by others kindness. The value of paying it forward shows that we can create this kind of exchange when we make it a priority. If creates balance to helps others in need, it lifts people up when you give with pleasure. And it encourages others to do the same, you are acting on ideas that have meaning to your life. It's simply a good way to live that makes things more positive.
How do these idea sound to you? If you'd like to explore how living with clear values and intention can make your life more satisfying, reach out. My Transformational Life Coaching and Counseling is geared around clarifying what's important so your life so it's a reflection of who you truly are. See my website www.spectrumtransformatio.com for more information and reach out using my Free Consultation button. I'd love to hear from you.