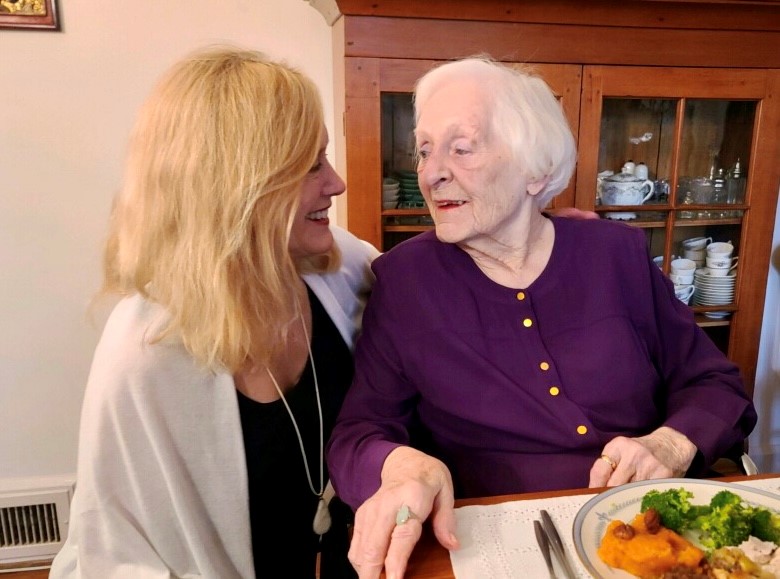 Relationships were the focus of this Thanksgiving holiday. Joyously celebrating being with those who are special, missing those who couldn't be present and morning those who have passed. It was precious and profound along with a little bittersweet. This seems to be the new normal as I get older – a reordering of priorities with relationships rising in importance.
After spending so much time working hard to make a difference in my field, I'm a little surprised to be in this place. I celebrated my mother's 102nd birthday laughing as she kept remarking that it couldn't be right because she doesn't feel that old – nor does she act it. I wished for all the people she loves that couldn't be there. And I was saddened learning of those who were alone this holiday.
What would happen if we all came to this place of determining that relationships are what really count in life? Here are some wistful, but maybe not too farfetched thoughts.
WE'D BE MORE RESPECTFUL
As I drove through several states, the rude behavior on the road was alarming. I pulled out from a gas station, the light changed, and I was loudly honked and double flipped off. People cut in front of each other without signals, tailgating and passing in all lanes to get ahead. Thankfully, the drive back was different. There were courteous drivers and interactions were positive, as if a day of thanks had made an impact. I suspect it did. All we need is a gentle reminder and we quickly respond. More courtesy, more please and thank you and more respect were evident. The moral: we can be respectful with a little reminder.
GIVE AND DO MORE FOR OTHERS
Holidays are the time we switch our focus from being absorbed in our daily lives, to a full-on focus on giving to others. It's a wonderful switch for there is genuine joy in giving. Think if we extended this to all the time, the pleasure we'd experience in giving and receiving. There is delight, surprise and joy in this energetic exchange. Consider how you can do it more regularly.
FRIENDSHIP AND LOVE WOULD FLOURISH
Friendship and love need tending and nourishing to grow and develop. Just like caring for children, pets, and plants, there is maintenance involved. Just think how being more generous hearted and giving to those we love would make your relationships flourish. How can you extend yourself more to those you care for?
BUSINESS WOULD BE BETTER
You've probably experienced business dealings that work better because you know and are collegial with your cohorts. Just think if we prioritized these relationships. Positive work relationships bring more trust, collaboration and cooperation. There is less what's in for me and more we thinking, less competition and fight to win and more what's best for everyone. It's a dream, but one I am currently living, so I know it's possible.
OUR PRIORITIES WOULD BE DIFFERENT
If people were more important, we'd prioritize our national spending differently. On my short list: Education would be funded at a higher level with salaries for educators to match. Social services, mental health and substance misuse services would be prioritized and destigmatized as a necessity. Health care would be funded for everyone with more preventative services. We'd want to ensure clean air and clean water, so the environment would be protected. Gun ownership would be restricted, and incarceration would focus on rehabilitation, not punishment. Your list might be different, but the result would likely be similar. A change in priorities would change our culture to the positive.
Consider the impact we'd make if our relationships with one another were more important. We'd be more respectful, we'd give and receive more, and in turn relationships with friends and loved ones would flourish. The culture of our businesses and country would be more positive with different priorities. I think we'd like it!
If you'd like to explore changing your focus to include more positive relationships, reach out. My Transformational Coaching and Therapy focuses on making change happen. Go to www.spectrumtransformation.com and use my Free Consultation link. I'd love to hear from you.