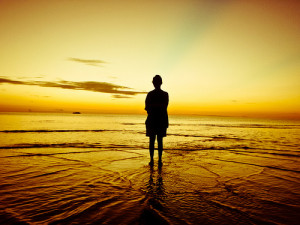 Most of us tend to live a smaller version of our full potential. Whether this comes from being conditioned to be cautious, to only take risks that are safe or our life circumstances have diminished our sense of self, the results are the same. We hold back.  What a joy it is to see people's response when they have the experience of stepping into their full power!
That's what happened this weekend at the workshop I conducted on "Relaunching Your Life".
For the participants who heeded the call to "Start Over", they had recognized that the time had come when the longings on the inside no longer matched what they're actually doing on the outside. Whether it is a question of career choices, relationship issues or habitual patterns of not living authentically, the call can feel the same. It's time to make changes and make it real.
The intent of the workshop was to help people reexamine their choices, tap into their strengths and declare a new template so they can surge forward with renewed purpose.  When they have discovered their full power, it is a wonderful awakening moment. Here are some of my observations and participants' comments made during the workshops.
MORE AUTHENTIC
It was poignant to hear how many people were told as children that they were too loud, too bossy, too flighty, unrealistic, distracted, or whatever. They had been barraged with messages of not being ok as they are and they had better put a lid on it. From parents to school teachers, family or friends, the message was one of not being acceptable. As we all know, this can have lasting effects. We can spend a lifetime twisting ourselves into a pretzel to meet other's expectations.
When participants had the experience of ramping up to their full energetic power through a guided meditation, it was stunning how huge and brilliant their energy became. They could feel it for themselves and everyone else could sense it too. The epiphanies came flooding in, saying in essence, my true self is good and powerful, and I am fine just as I am!
Now more than ever, the world desperately needs us to be our authentic powerful selves with all our diversity and gifts fully represented.
BOLDER – FREER
When we give ourselves permission to be authentic, we are naturally bolder, clearer, stronger, more confident and consequently freer.  There is a certain easy flow that comes from living with that clarity of self. It allows us to step up more decisively, be firmer and make the bigger impact we are all capable of making.
Whether it means moving out of a harmful relationship or making a career choice that is more attuned to our gifts, the results are the same. We can move more boldly, claim our truth and live with the freedom that comes from that allowing.
Stepping into our true self frees us to be as big as we really are.
AWARENESS TO CLAIM OUR TRUTH
When we are in our power, there is also a subtle and critically important internal change that occurs. It becomes easier to discern our truth. This is essential.
When we own our truth, we are able to distinguish honesty from falsehood and we can understand nuances and see the complex interactions and interrelations between all things. The puzzle pieces begin to fall in place. And just as important, we can see our impact; we see our place in the world and its value.  We discover our innate wisdom.
The internal awareness that emanates from being in our power allows us to claim our truth and wisdom.
A STRONG VOICE
When there is more authenticity, confidence, and awareness, the ability to speak, write or project our self in our chosen medium automatically becomes stronger. Whether you are a speaker, writer, artist, musician, academic, leader or servant in any profession, you are able to step up with a strength that gives you more impact. You have a knowing and clarity that allows your true self to expand with power.
We all love being witness to those chilling moments when truth is clearly spoken. That's why we love Michelle Obama as a clear, strong voice in this election. It's why we gravitate to the words of ascended masters like Gandhi, Jesus, Buddha, , and current wisdom keepers like the Dali Lama, Thich Nhat Hanh, Eckhart Tolle, Pema Chödrön, and many others.
You too are a wisdom keeper and have a strong clear voice when you claim your power. It was stunningly beautiful to witness the flow of wisdom that was shared by so many of the participants. There was poetry, clear observations, clear knowing and clear expression of truth spoken by everyone in the group. We were all honored by one another's strong voice.
There is nothing more moving, profound or important to our world right now than giving strong voice to your truth and wisdom.
Does this stir a longing in you or make you aware that change may be needed? Do you desire more authenticity, boldness, freedom, awareness, personal truth and strength that comes from standing in your power? It's a natural part of the rhythm of life to seek it. We either keep growing and progressing or we become stagnant and complacent. Where are you with this?
There will be a special free 3-day community based Empowerment Shakti festival for woman held at CENTERED on November 11-13. I'll be conducting a "Step into Your Power" meditation that will give you a taste of what I'm talking about here. Look at the Centered website for more details and sign up! www.centeredlex.org.
In the meantime, if you'd like to explore how you can step into your power, I welcome your inquiry. You can review my services on my website www.spectrumtransformation.com and If you have questions, use my Free Consultation link.  If you "sign up" for my regular blogs, you'll also receive notifications of upcoming events. I look forward to hearing from you!